>>> || Th2otime.net || >>>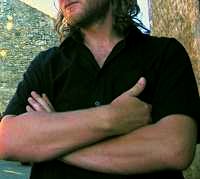 Work
Théotime Gerber, Artist in R&D.
I do images, objects and texts 4 background development 4 bizarbazar.net.
I currently work on WWW.ART-MAGAZINE.fr and Ho2-(S)ources.com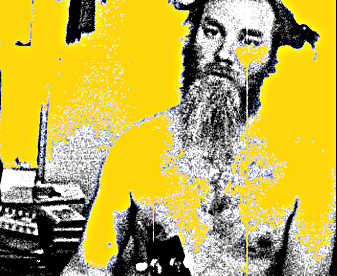 Publications: In English
EX<>Situ, see the 1000cm² web_site or some 8000cm².PDF
Gast-OFF, Manifesta in Frankfurt : With the Int.BhB see the BhB.PDF
théotime gerber cissé présente le collectifs informel :
Bons Hommes Blancs . International enfin sur le FACEBOOK de ho2-source(s).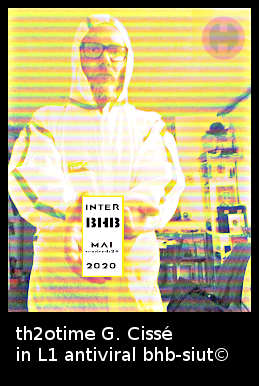 Publications: In French
Residences - Works - Ecce Terra
Hack'culturé.e by Anozor & Cosmic
Xperimental tech - 06 intelligence service - ATI motherboard hotline and glitch life 3D.1
Essayez avec cette orthographe : start [Fuz Hackerspace] sous-sols du labo-ikos de la Réunion>
Entre2Mondes Kamerounes Ho2-(S)ources, Conférence de Presse SURVIE, mars 2019.
N'DRIX electrics-flux extrait de 'BUT WHERE IS MANGUI TANG (?), a cyber-crunch novela [*] GERBER-éditions.
Entre2Mondes Ho2-(S)ources veille statique, Revue de Presse, Mali juillet 2018.
EJAIL-TRU-DEN-19-57-BAGNE-2-TARé.e.S
extraits du Facebook périmé, collectés pour art-magazine.fr en 2014
CRIDA - Taller de Sant Jeroni, Casa Solleric, Palma-Majorque / Junio 2011
GOLD-MINE chez IDSLAND / 18 rue Le Bua XX, Panam-City - Commune Libre Belleville-Ménilmontant / fev-avril 2011.
Plog-in # Propriété Privée, Atelier: Nid de Frelons. Commune de Plogoff / 2009.
Entre Aujourd'hui & Demain, au Presbytère de St-Avit de Viallard dans le Périgord Noir. / 2009.

Young Artist in China : Beijing, Hangzhou, Shanghaï / Intercambio M.A.E 2006 / clic the PDF.
Few photographs comming soon... see here
TV_Show au Laboratoires d'Aubervilliers, with Antonio Ortega of Santa Anna Forum,
Barcelona. / 2005.
Solo Show
Du Bon Pain Pour Tout le Monde à La Mutuelle Découpable (ALPIII Toulouse 2006) :

(canceled)

Chantier Roquette-Jacob (Atelier_71 2004) :

(sans public)

clic ici pour voir les photos.
Links
See some links here about art-web-crea-tech-zine.